WORSHIP
Join us as God gathers us together to receive His Holy Word and Sacraments
Sunday – Divine Services: 10: 15am
Holy Communion Each Sunday
Lent Midweek Services: 5:00PM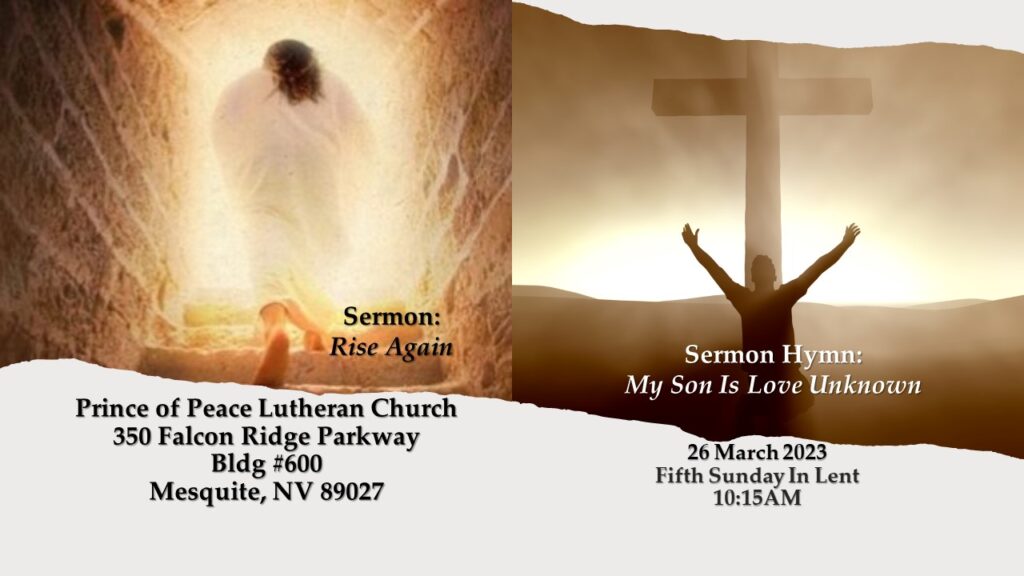 FIFTH SUNDAY IN LENT
26 March 2023
Ezekiel 37:1–14
Romans 8:1–11
John 11: 17–27
Jesus Christ Is the Resurrection and the Life
The illness and death of Lazarus happened
"that the Son of God may be glorified through it" (John 11:4). Jesus' miracle of raising Lazarus prompted His arrest and crucifixion, whereby He would die "for the nation" and gather "into one the children of God who are scattered abroad" (John 11:51–52). As He called Lazarus from the tomb and commanded others to "unbind him, and let him go" (John 11:44), Jesus also calls us and releases us from the bondage of sin and death. We would not "submit to God's law," nor could we "please God" (Rom. 8:7–8), but "he condemned sin" in His own flesh so "that the righteous requirement of the law might be fulfilled in us" (Rom. 8:3–4). Now through the Gospel, "the Spirit of him who raised Jesus from the dead dwells"
in us (Rom. 8:11). His Word breathes His Spirit into our mortal flesh, animating us with His own life. As His ministers preach according to His divine command, the Lord Jesus calls us from the grave into the good land that He gives us (Ezek. 37:12, 14).
17 Now when Jesus came, he found that Lazarus had already been in the tomb four days. 18 Bethany was near Jerusalem, about two miles] off, 19 and many of the Jews had come to Martha and Mary to console them concerning their brother. 20 So when Martha heard that Jesus was coming, she went and met him, but Mary remained seated in the house. 21 Martha said to Jesus, "Lord, if you had been here, my brother would not have died. 22 But even now I know that whatever you ask from God, God will give you." 23 Jesus said to her, "Your brother will rise again." 24 Martha said to him, "I know that he will rise again in the resurrection on the last day." 25 Jesus said to her, "I am the resurrection and the life. Whoever believes in me, though he die, yet shall he live, 26 and everyone who lives and believes in me shall never die. Do you believe this?" 27 She said to him, "Yes, Lord; I believe that you are the Christ, the Son of God, who is coming into the world."
BIBLE STUDY
Grow stronger with us as we study: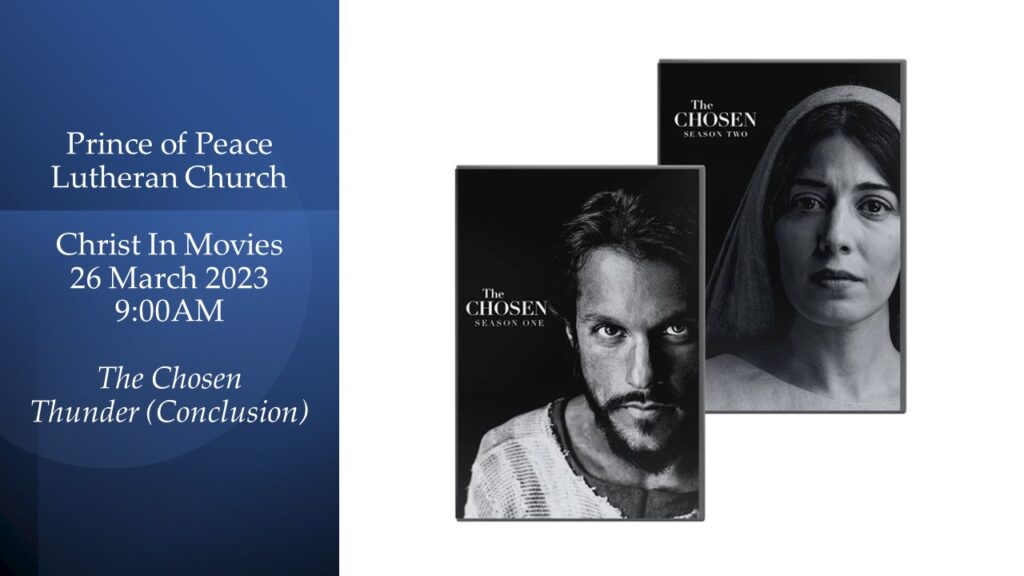 Wednesday at3:30PM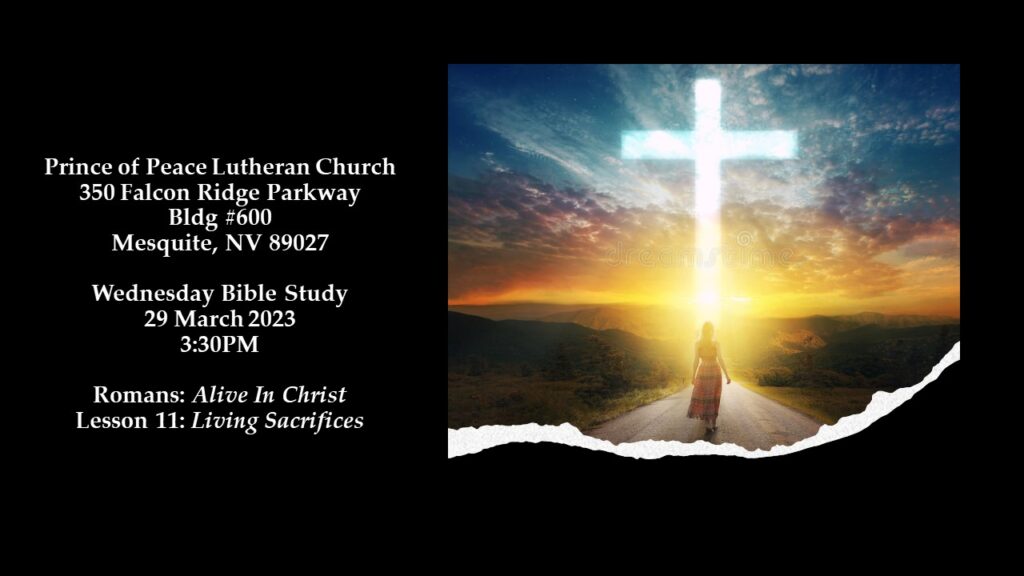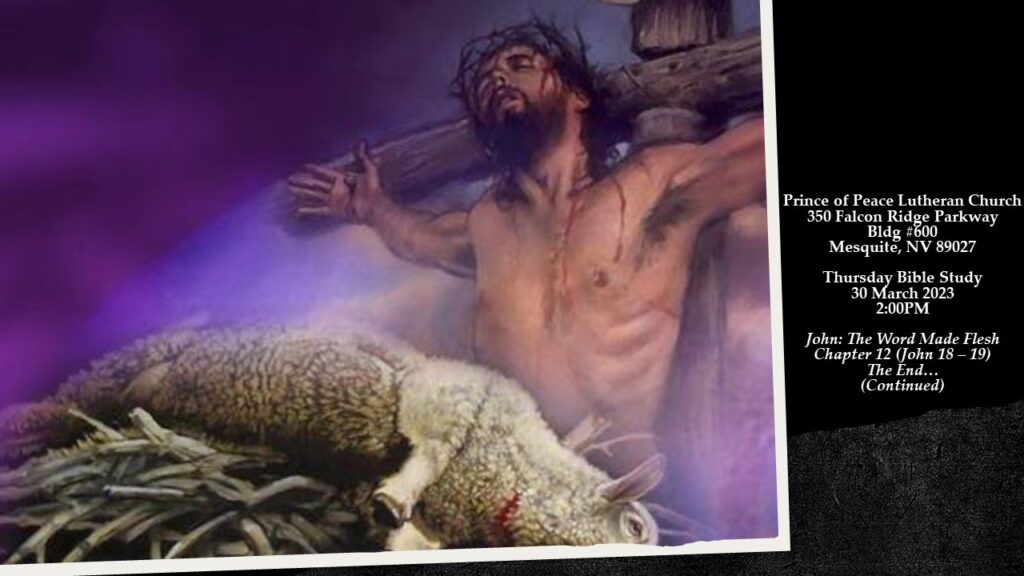 FELLOWSHIP
The Bible advises us to continue in fellowship with other believers. There is a reason for that! It edifies us, keeps us accountable, makes us more transparent and unplugs us from our secluded self-centered lives. We learn to share, invite-in, commune and interact with other believers.

GENEROSITY
We are givers at heart and we model that in our lives. We do not believe in creating a mega church with lots of beautiful buildings and facilities. Rather, we believe in giving back. A healthy community is ripe to hear God's Word. We invite our members to give to any of our community programs on a regular basis.



GROWTH
If you attend Prince of Peace Lutheran Church and you do not experience of love of Jesus and His love in us, then we did something wrong.
That is why it is very important to us that you are fed the true Heavenly Manna and drink God's Living Water.
A living faith in Jesus, not ritualism, provides peace and truth in every aspect of your daily life.
God is our only hope for He is our Savior.