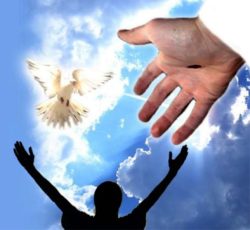 Prince of Peace Lutheran Church Mesquite, NV
Seeking to be faithful stewards of God's gift
as He advances His Kingdom in us and through us.
The Righteous Shall Live by His Faith
2 And the Lord answered me:
"Write the vision;
make it plain on tablets,
so he may run who reads it.
3 For still the vision awaits its appointed time;
it hastens to the end—it will not lie.
If it seems slow, wait for it;
it will surely come; it will not delay.