Join Us For Divine Services
Holy Communion each Sunday
Second and Fourth Sundays
Holy Communion every service
Wednesday Divine Services at 3:30PM
Holy Communion every service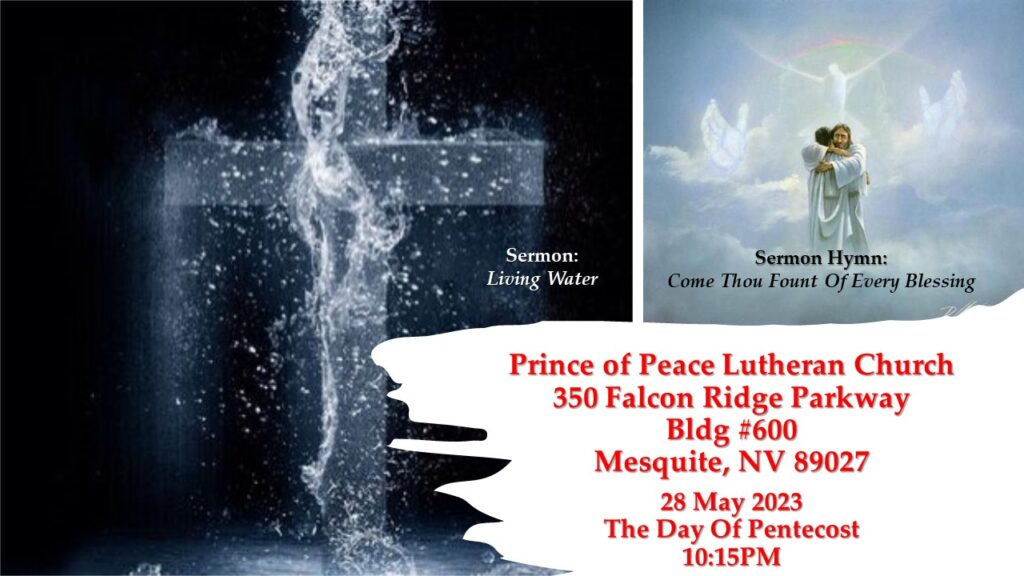 THE DAY OF PENTECOST
28 May 2023
Numbers 11:24–30
Acts 2:1–21
The Risen Lord Jesus Pours Out the Holy Spirit
The Lord took "some of the Spirit" that was on Moses "and put it on the seventy elders" of Israel (Num. 11:25), and they "prophesied in the camp" (Num. 11:26). In the same way, our risen Lord Jesus poured out His Holy Spirit at the Feast of Pentecost — the 50th day and the "Eighth Sunday" of Easter. When "a sound like a mighty rushing wind" and "tongues as of fire appeared" and rested on each of the 12 apostles, "they were all filled with the Holy Spirit" and proclaimed "the mighty works of God" (Acts 2:2–4, 11). The Lord Jesus grants this same Spirit to His Church on earth to proclaim Him glorified on the cross and risen victorious from the grave for us sinners. From His open heart, our crucified and risen Lord pours out His Holy Spirit in "rivers of living water" (John 7:38) and invites everyone who thirsts to come to Him and drink freely (John 7:37). Through this life-giving work of the Holy Spirit, we hear our pastors "telling in our own tongues the mighty works of God" (Acts 2:11), and "everyone who calls upon the name of the Lord shall be saved" (Acts 2:21).
Rivers of Living Water
37 On the last day of the feast, the great day, Jesus stood up and cried out, "If anyone thirsts, let him come to me and drink. 38 Whoever believes in me, as[a] the Scripture has said, 'Out of his heart will flow rivers of living water.'" 39 Now this he said about the Spirit, whom those who believed in him were to receive, for as yet the Spirit had not been given, because Jesus was not yet glorified.
a. John 7:38 Or let him come to me, and let him who believes in me drink. As
BIBLE STUDY
Grow stronger with us as we study: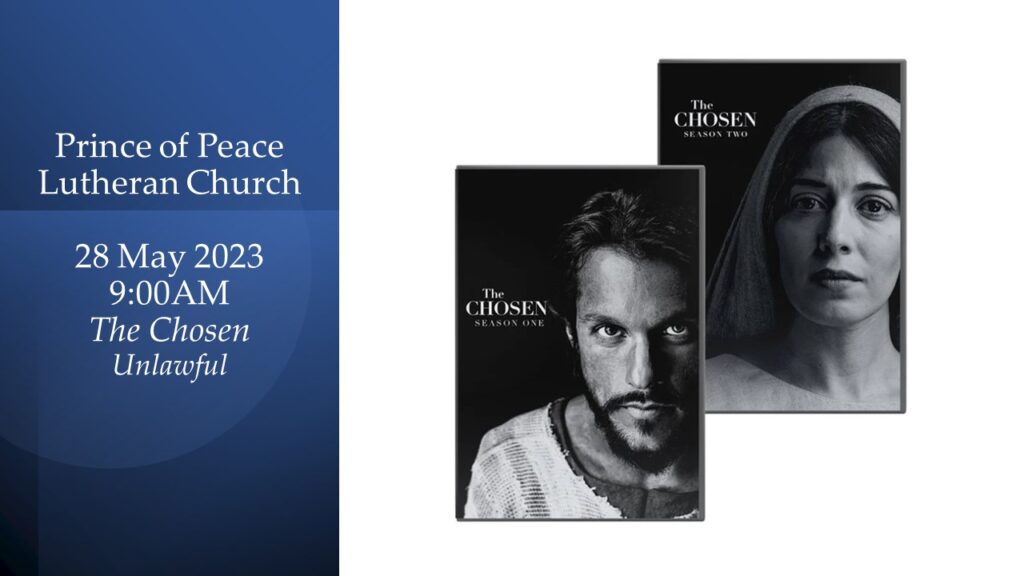 Wednesday at 2:00PM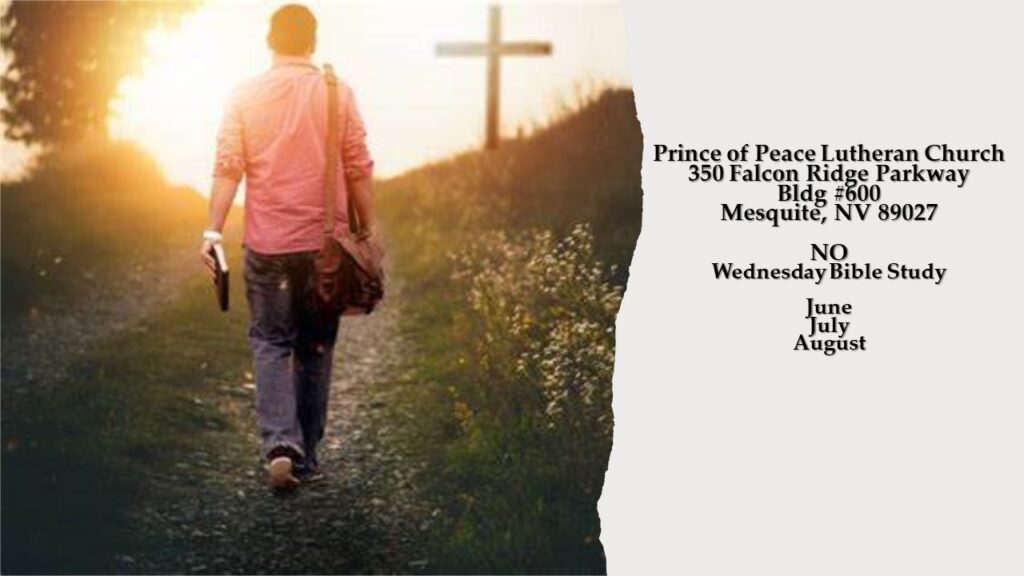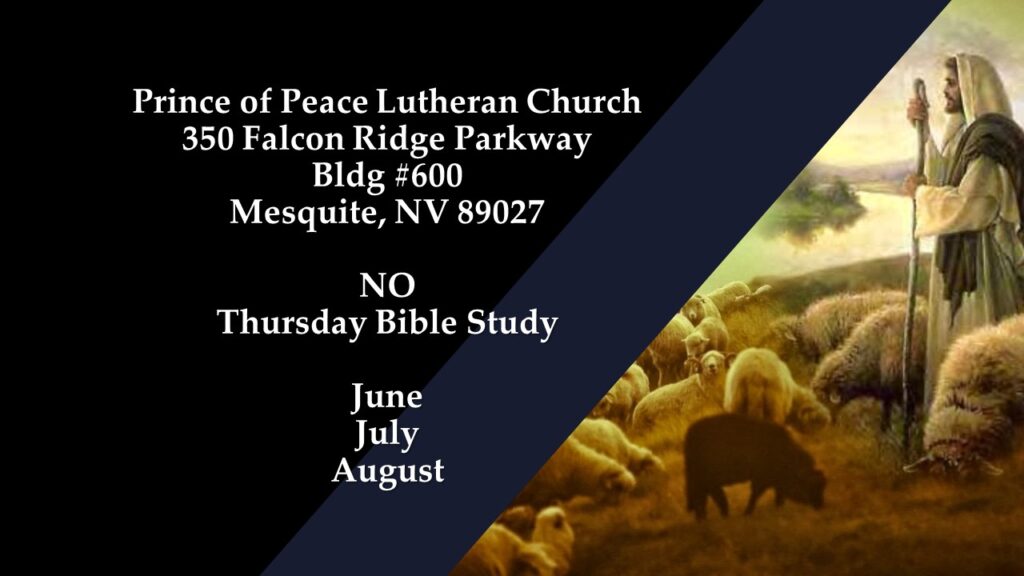 FELLOWSHIP
The Bible advises us to continue in fellowship with other believers. There is a reason for that! It edifies us, keeps us accountable, makes us more transparent and unplugs us from our secluded self-centered lives. We learn to share, invite-in, commune and interact with other believers.

GENEROSITY
We are givers at heart and we model that in our lives. We do not believe in creating a mega church with lots of beautiful buildings and facilities. Rather, we believe in giving back. A healthy community is ripe to hear God's Word. We invite our members to give to any of our community programs on a regular basis.



GROWTH
If you attend Prince of Peace Lutheran Church and you do not experience of love of Jesus and His love in us, then we did something wrong.
That is why it is very important to us that you are fed the true Heavenly Manna and drink God's Living Water.
A living faith in Jesus, not ritualism, provides peace and truth in every aspect of your daily life.
God is our only hope for He is our Savior.